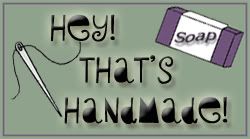 Hi bloggy buds! Today I'm featuring a really special artist. Rebecca of "barking bird art" on Etsy!

Rebecca has some fantastic illustrations in her store. I found her by clicking on an advertisement and fell in love, so I asked her for a little interview. I hope you enjoy reading about this great little shop!



*How long have you been doing illustrations, and how did you get into it?
"I opened my Etsy shop last November and sold my first pieces a few weeks later. Prior to that, I'd never shown my work publicly, so it was quite a thrill to suddenly share my illustrations with people around the world! As far as my credentials go, I majored in Art History and took many studio art classes in college, and I've been a doodler and painter most of my life. I'm still new to the business side of illustration and really excited by the possibilities."
"Star Gazing Turtle"
*What inspires you in your art?
"My work is inspired by classic children's book illustrators, contemporary Pop Surrealist artists, and the natural world--especially the animal kingdom--which never ceases to amaze and delight me!"
*Your colors are soft and lovely and your pieces are so adorable... your "voice" definitely speaks through each one. What led you to that particular voice?
*What do you hope to give the world by sharing your talent with it?
"

You might be surprised to learn that I'm a bit of a cynic and a pessimist by nature, but I like to think that my better side shows through in my work. I figure that there's enough ugliness, angst, and sorrow in the world already, so I choose to celebrate the sweetness instead. In response to what I hope to give the world through my art, I'm afraid that I don't really have any lofty intentions. When I'm going about my day and I see something cute, it gives me a momentary little burst of happiness. I'd love to think that my illustrations occasionally have that effect on people."




"Elephants in Love"
*What is your personal favorite of your collection and why?
"That's really hard to say. I'm completely crazy about elephants, so I'd probably pick "Elephants in Love" as my current favorite. I try to strike a balance between enjoying what I've created and acknowledging that there's lots of room for growth and improvement."






*Things are tough these days, especially for many of us "starving artists". What do you do to stay positive in such a difficult field?
"I am lucky to have a really sweet and supportive husband. Seriously, my work would not be possible without him. Not only does he pay the bills (thanks, Sweetie!) but he offers lots of encouragement during the slow spells. Also, I try to remember that although times are certainly tough financially, we are living in something of a golden age for indie artists, musicians, and crafters. The internet has given us so much power and control over our careers. It's truly amazing! Ten years ago I wouldn't have imagined that I'd be selling my art to customers as far away as Australia. It's a real honor and something that I'm grateful for every day!"

I urge you all to check out Rebecca's Etsy shop, barking bird art, to see the rest of her fabulous work. I promise you'll love it! Or at least, I promise I do. *grin*

Thanks so much, Rebecca, for letting me share your work with my friends. Best of luck to you!