I got some new copper wire tonight, and decided I should teach myself something new. I learned how to twist wire with an electric drill (I knew hubby's power tools would come in handy someday) and how to make a few other little things.

Then I decided to try a real project, and three hours later, I have a new accessory for my wardrobe!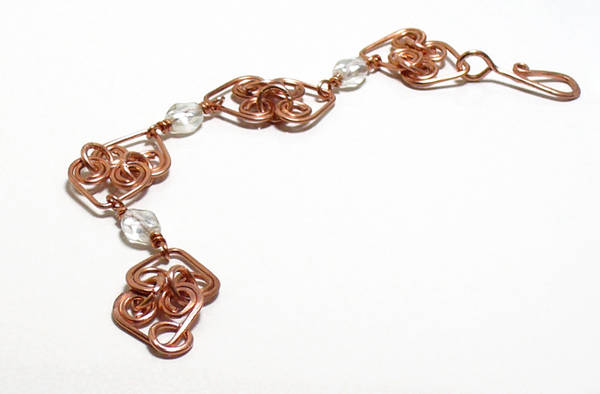 I'm so proud of myself! I've never made something that huge with wire before, and I think the hearts are so cute! :o) The bracelet is totally handmade. Well, ok, I confess I did not make the beads (but don't think I wouldn't if I had a safe place to do it!) I think I might offer it on the website when it's up and running, and possibly in sterling silver with a choice of bead colors as well.

My fingers are sore!