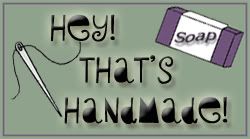 Happy holidays! This week, I am featuring "ConstantDreamer", an unbelievably cute Etsy shop filled with art made by Shaylind Standing. I found this shop a while ago, and people... it's so cute that I want a kid JUST so I can have a good excuse to buy Shaylind's art and hang it somewhere in my house! I love it so much. If we don't adopt soon, I'm going to buy one anyway and decorate the spare bedroom around it... or four. Ooh, or maybe my studio. What's wrong with a grown woman having a cute room, huh? *grin*



I asked Shaylind how long she has been painting and what sparked her interest in it, and she says: "

I've been painting since I was a kid, but I really got serious about it in college. As an illustration major, I felt a lot of pressure to pick a medium to work in that would give me a consistant style. I also wanted something that gave me a lot of color options. I like acrylic paint the best because it dries so fast and it's so easy for me to work with."

I'm so glad she picked something with lots of color options, because that is one of my favorite things about her work! The colors are attractive and vibrant, and she mixes them so well.



"Giraffe Giclee Print" - ConstantDreamer
This is my favorite piece, like, ever. So cute. Want to cry. Don't you just want to pick the flower for the giraffe? Aww, he's so sweet!

I asked Shaylind, "Your art is so cute and whimsy, but it speaks to me! From where do you draw your inspiration?"

She replied: "I try to draw the first thing that pops into my head. If I can't think of anything, I pick an animal or a household item. Simple is best. Usually, I do a quick sketch or two before drawing it on the final piece. The minute I start overthinking content and composition and such, everything falls apart. Those are the pieces that end up in the trash."
"Sea Turtle Giclee Print" - ConstantDreamer

Who doesn't love a turtle? Or green? I want to take him home with me!

I asked Shaylind to explain what "giclee" means.

"Giclee is a way of saying "professional ink jet print". I started using it because I once sent out for my prints and the printing place used the term. It's funny you should mention it, because I've been considering calling them "Fine Art Prints"."



"Giclee", "Fine Art", "Super Cute; Want to Cry"... whatever you call it, it's fantabulous!





"Bees Giclee Print" - ConstantDreamer
When asked about her favorite piece, Shaylind said, "Right now, I think it's my Bees. I enjoy how bright and cheerful it is. I'm also a fan of everything new I'm working on right now. I love having fresh work to look at."

Shaylind, we love your Bees too. And your Giraffe, and your Sea Turtle, and the Bunny, and the Bug Eater, and well, probably anything else you will put in your shop in the future. Your work is certainly fresh, and have I mentioned cute?

Please check out Shaylind's
fabulous
shop, ConstantDreamer. You will not be disappointed. She has many more wonderful pieces that I did not share with you here. Go.Check.It.NOW. *grin* Also stop by her blog, Constant Dreamer, to keep up with her latest work.

Thank you, Shaylind, for giving me the pleasure of introducing you to my readers! We wish you the best of luck in your business and we really look forward to seeing all of your fresh, new pieces in the future!