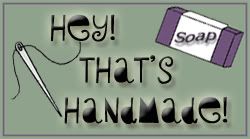 Hello, fellow handmade stuff lovers! It has been way too long since I have featured an artist on Song of My Soul. Waaaay too long. I fully intended to pick it up after a little holiday break, but life sort of got in the way and I let the ball drop. Well, here I am starting it again, hoping that I will be a little more faithful with it this time. *grin*

So today, I'm introducing a very awesome artist to you: Chris Zielski of Copper Leaf Studios. Bloggy buds, her work is

fantastic

. I thought I could do cool things with metal, but Chris truly has me beat. I can honestly say that I have never seen anything like her art before. It's gorgeous, y'all.

Ok, I'll shut up now and show you a little. *grin*


Each of these three are made with 4" squares of metal. I personally think they're little bits of heaven.

Can you even believe how beautiful they are? So earthy. So vibrant. So organic. Stunning! And people, they're made from

metal!

You all know how much I love metal. I only wish I could turn it into something this gorgeous. Don't tell my husband, but as soon as I find the perfect spot in my home, I

will

own my own Copper Leaf Studio piece. Or 3. Or 5. *grin*

Chris has a nice variety of items to choose from and she also does custom work. To see more of her pieces, please visit her at CopperLeafStudios on Etsy. You can also see more of her lovelies featured in her Trunkt portfolio.

Thanks, Chris, for letting me share your work with my friends. Best of luck to you!