Due to all the interest in the jewelry contest, I have decided to go with that. I'll be doing a couple of contests over the course of the next 6 days. Here is the first one.
"Name That Photo"
Since jewelry designing takes a bit of creativity, I thought I'd open the floor to your creative juices. My little dog, Trixie, the oldest of our two furbabies, was feeling a little left out of the party, so she decided to donate a couple caption-worthy photos of herself. Your task is to come up with the funniest caption you can that beats the ones my family already came up with. Guess for one, or guess for them both, but please put yourself on the honor system and refrain from reading everyone else's guesses until you have made your own. You get one guess per photo (unless yours ends up being a duplicate, then I'll grant you one more guess so you can have a unique one) and each photo will have a winner.
The winners will win 1 sterling silver ring with genuine blue/green turquoise stone, made to the best of my ability to the size you specify. These are custom made rings, made to order, and I'm new to ring making so please understand that it may take me a little while to make it and get it out to you. How long it takes will largely depend on the size you want and how many orders I have in queue. :o)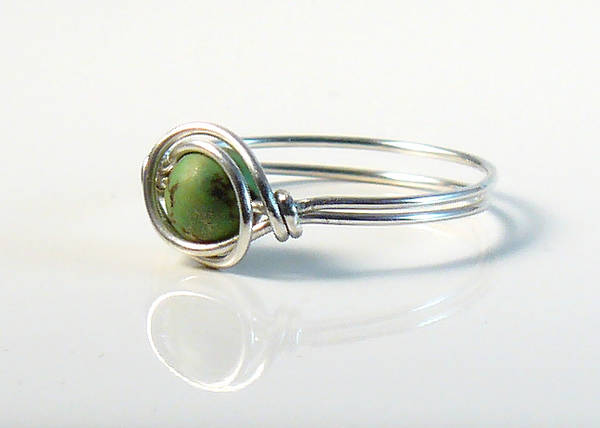 Ok, so now that you've seen the goods... here are the photos. Have fun! :o)
Funny dog photo #1:

"I'll get you for this!!"
Funny dog photo #2:
"Is it Friday yet?"



And of course, if you haven't done so already, don't forget to head on over to
5MinutesforMom
to visit the host of this most awesome blog party and participate in the fun yourself!