"Let's Play Favorites"
For our last jewelry contest of the
Ultimate Blog Party
your assignment is to think of your favorite piece of jewelry that has an interesting background or story to it. It can be funny, it can be sickingly sweet... but whatever it is, make it unique. It's even better if you can share a photo! (Post on your blog, or post a link to it from someplace like www.photobucket.com) Leave a comment with your story (and hopefully picture) to enter! :o)
There will be one winner of this contest. If you win, you will receive a beautiful pair of brand new earrings lovingly made by Momma Belle. They are designed with golden shadow swarovski crystals and swarovski pearls, and they are set on 14k GF chain and earwires. They are about 2 1/2" long.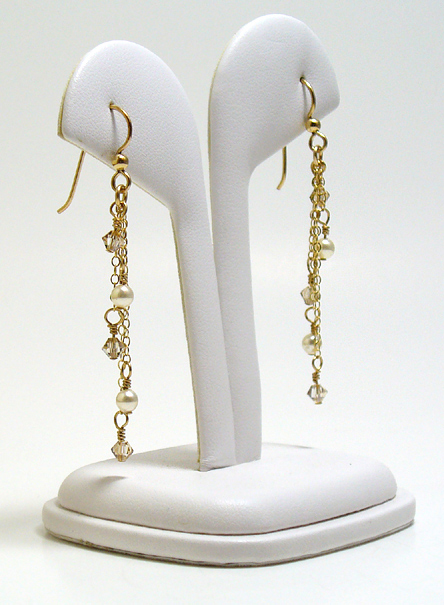 Time to share!
And of course, if you haven't done so already, don't forget to head on over to
5MinutesforMom
to visit the host of this most awesome blog party and participate in the fun yourself!